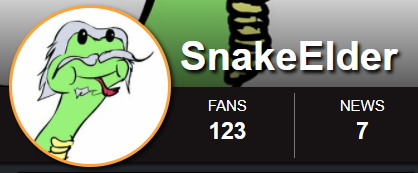 Easy as!
I'm just going to write a news post each time I observe a funny number on my follows; works right?
Anyway the movie Singin' in the Rain is pretty cool; been a while since I saw it but it's not what you'd expect it to be and provides a neat little retrospective view of show-business' style in the 1930s.
I want to make cartoons but it's difficult, mate; it requires actually having a creative mind and I got bigger problems. It's cool that I've made some but realistically I don't have any plans to make any right this moment.
Then again I might just do it anyway, why not; anyone want to collaborate? Anyone want to make some cartoons? We could get something rolling perhaps.